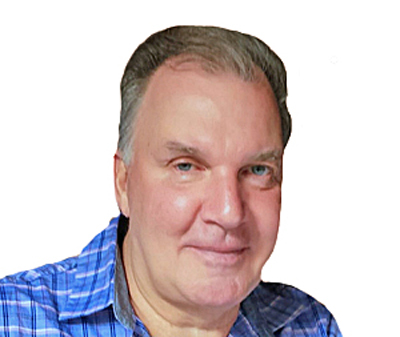 Kenneth L. Karpluk
Sales & Marketing Strategist
Kenneth L. Karpluk is a sales and marketing entrepreneur known for delivering strong and sustainable revenue and profit gains in highly competitive markets. Kenneth combines his 30+ years in B2B sales and marketing expertise with his in-depth experience in key account development and sales territory management, and customer acquisition and retention through account penetration and customer relationship management.
In his latest business venture, Kenneth invested in and launched the first-of-its-kind Paola Cavalli Concept Store — a Colombian women's and girls' leather shoes, handbags and accessories brand focused on sustainability and social responsibility – located in San Juan, Puerto Rico. His expertise in the Russian market led him to develop a marketing plan for Russian entrepreneurs interested in launching eco-tourism and wilderness adventure tours.
Kenneth held a number of sales and marketing executive positions at Burroughs Corporation, later merged into Standard Register Company, a recognized leader in document management services serving over half of the Fortune 100, 22 of the top 25 financial services institutions, 100 of the top 150 healthcare integrated delivery networks (IDNs), and 62% of U.S. hospitals. His account portfolio included Metropolitan Life Insurance Company, AIG Insurance Group, Hilton Hotels International, New York Hospital, The Michael Weinstein Restaurant Group, Teamsters Union Local 37, Saatchi & Saatchi Advertising, and American Home Products.
Kenneth was responsible for coordinating a strategic marketing alliance with American Airlines, which secured Burroughs Corporation as the airline's vendor of choice for all Sabre related business forms and supplies. Through this alliance, Kenneth introduced all Burroughs products to all Caribbean Sabre accounts with specialized sales training seminars in New York and San Juan, Puerto Rico.
Kenneth was the recipient of the Million $ Club – sales recognition award; Legion of Honor – top 1% in national sales performance for five years, and 100 Plus Club – top 1% in national sales performance for four years.
Kenneth holds a B.A. in Business Administration with a concentration in Marketing and Economics from the State University of New York at Albany. He is fluent in English and Spanish, conversant in Russian. An avid traveler, Kenneth has visited over 40 countries.