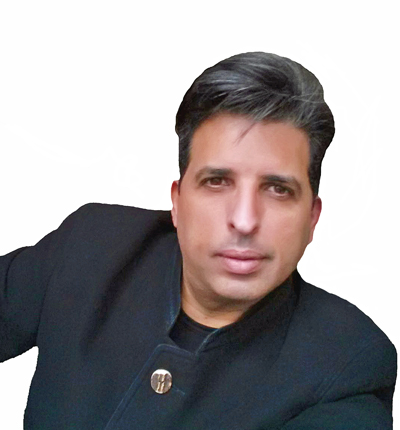 Carlos A. Coriano
Founder | Social Entrepreneur | Integrated Marketing | Branding | Writer/Author | Educator
Social Entrepreneur ▪ Integrated Marketing Leader 
Carlos A. Coriano is a social entrepreneur specialized in developing and implementing integrated marketing strategies, competitive strategy and brand strategy. Founder of NovaVision Marketing, Carlos has more than 20 years of combined experience in business ownership and management, academia and research, writing, and publication in the tourism and travel, hospitality, gastronomy and wellness industries.
His breadth of strategic consulting and entrepreneurship experience in the hospitality and gastronomy industry spans Latin America, Mexico, the Caribbean and the Atlantic. In 2019, Carlos joined with Randy Siles, Chef Ambassador of Costa Rica's National Plan for Sustainable and Healthy Gastronomy, and co-founded AUTÓKTONO.COM – a digital platform focused on empowering cooks to transform local sustainable community food systems and communities through education, inspiration and action.
Hospitality Marketing
Carlos has worked with award-winning hotels and chefs in the Caribbean, Bermuda, The Bahamas, Costa Rica, Nicaragua, Guatemala and Mexico. His portfolio includes:
BACOA Finca + Fogón, Puerto Rico.
OS Restaurant by Chef Randy Siles, Santa Teresa de  Cóbano, Costa Rica
Hacienda Okhra, Mal País, Costa Rica
Academia Artesanos de la Gastronomía, Costa Rica
Randy Siles, 

Chef Ambassador of Costa Rica's National Plan for Sustainable and Healthy

Gastronomy

,

Costa Rica

Hotel Trópico Latino, Santa Teresa, Costa Rica
San Juan Water Beach Club Hotel and Chef Raúl Correa, Puerto Rico
Parador Resort & Spa, Studio Boutique Hotel, Costa Rica
Pueblo Maderas—a sustainable tourism development, Nicaragua
Finca Aurora Café Reserva, Guatemala
Island Outpost, Director of Sales & Marketing — A boutique hotel collection in Jamaica and The Bahamas created by Island Records' founder Chris Blackwell: Ian Fleming's GoldenEye where James Bond was born, Strawberry Hill, Jake's, The Caves, Geejam, Island Outpost Villas and Pink Sands and Compass Point in The Bahamas.
For Andria Mitsakos Public Relations, Carlos provided integrated marketing, business strategy, and public relations expertise for Sonesta Maho Beach Resort & Casino, Sonesta Great Bay Beach Resort, Casino & Spa, The Maho Group, Porto Maho, Royal Islander Club in St. Maarten, Marley Resort & Spa in The Bahamas and Parador Resort & Spa in Costa Rica. In 2012, Parador Resort was the recipient of the prestigious Platinum Level "Leader in Sustainable Tourism" Adrian Award from HSMAI and National Geographic Traveler.
As a Senior Marketing Consultant for MP&A Digital & Advertising, formerly Madigan Pratt & Associates, Coriano provided integrated marketing expertise for The Reefs and 9 Beaches Resort in Bermuda; Nisbet Plantation Beach Club in Nevis and Casa del Mar Beach, Golf & Spa Resort in Cabo San Lucas. In 2006, Casa del Mar Beach, Golf & Spa Resort was awarded the prestigious Peppers & Rogers' "One to One Impact Award" in the category of customer strategy.
Travel Call Center Customer Service / Operations / Training
Carlos held several management positions at Virgin Atlantic Airways' call center. As Resource & Planning Manager, he oversaw call center statistical analyses, call volume forecasting and collaborated in reengineering the call center statistical reporting process which resulted in increasing productivity and efficiency by 50%. During his role as Customer Service Manager, Carlos recommended and implemented a new hire interviewing process that reduced attrition by 90%. He also collaborated in the development and implementation of a quality-monitoring and incentive programs focused on increasing employee satisfaction and performance.  In the instructional arena, Carlos designed, developed and delivered training programs on service excellence, product knowledge and sales effectiveness.
Retail Ownership & Operations / Brand Launch / Marketing Strategy
One of Carlos's greatest accomplishments was investing in and launching Paola Cavalli Concept Store — a Colombian women's and girls' leather shoes, handbags and accessories brand focused on sustainability and social responsibility. As store co-owner and manager of operations, finance, marketing, and customer service, Carlos successfully developed the first-of-its-kind retail concept store in San Juan, Puerto Rico and executed an integrated marketing and brand strategy to launch the brand in Puerto Rico and the international market. Carlos was featured in an article published by FashInvest titled "Paola Cavalli: Co-owner Carlos Coriano Gives an Inside Look at the Shoe Brand that Sits on the '5th Avenue of the Island."
Higher Education Professor
In the academia arena, Carlos is an Adjunct Professor of Marketing at the School of Business of the Polytechnic University of Puerto Rico in Orlando, FL.
Published Works
Carlos has authored and co-authored articles and reports for leading, global consulting firms. His published works includes:
"It's About Time That You Take Food Into Your Own Hands," Thrive Global, May 3, 2018.  Thrive Global is a corporate and consumer well-being and productivity platform aimed at changing the way we work and live founded and led by Arianna Huffington, co-founder of the Huffington Post.

"Your Most Powerful Asset: Train Your Mind To Optimize Your Brain and Well-Being," Thrive Global, January 12, 2017.

"Sustaining Competitive Advantage: The Case of Puerto Rico," eReview of Tourism Research, April 2005, (3)2: 38-48.

"Turks and Caicos Islands," Emerging Destinations – International, Mintel International Group, Ltd., London, UK, 225- 250. Co-authored with Martine Bakker.
Education
Coriano is a two-time graduate of New York University, with an Master of Science in Integrated Marketing and recipient of the prestigious Richard V. Benson Memorial Scholarship awarded to entering students who demonstrate the highest potential for leadership in the field of direct and interactive marketing, and a Master of Science in Tourism Management with a concentration in customer relationship management (CRM).
Carlos is passionate about cooking at home and its impact on health, well-being and local sustainable food systems. He is a Certified Integrative Nutrition Health Coach from the Institute for Integrative Nutrition in New York.
Carlos was quoted in an article published on July 14, 2014 titled "The Best Marketing Advice – 100 Experts Share Career Wisdom" written by renowned social media consultant and Chief Content Officer at Actionable Marketing Guide, Heidi Cohen.